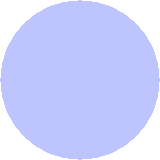 Life and Living

                                       with Tricia Spencer

Woody's Boathouse Inland Empire Sunday Brunch

Lake Arrowhead, CA Restaurant Does Brunch Proud

Woody's Boathouse, Lake Arrowhead, CA

          When it comes to Sunday brunch, it takes more than good food to ensure pleasure.  Woody's Boathouse understands that. 

       Sunday brunch is about the whole of the experience - food, ambiance, and service.   And that sweet triple combination is just what Woody's Boathouse in Lake Arrowhead Village, CA provides in abundance.

       Despite Woody's window signage that proclaims the brunch to be "Giant", it isn't. It's actually small by buffet brunch standards. But who cares? It's what they pack into that small space, and what they offer in ambiance, that sets them apart. 

          There is an actual "Woody" at Woody's Boathouse, and he takes pride in his establishment. Owner Woody Romack, and his wife, Delva, are hands-on restaurateurs, always striving for that pleasant experience for their guests. If I've heard it once, I've heard it a hundred times: "Could I get…?" And no matter what that special request has been, I've never heard a "No" reply. While there are many special requests that cannot, for any number of reasons, be fulfilled, at Woody's it won't be for a lack of trying.

          Using cherished family recipes, the food is infused with that "Sunday dinner at Mom's house" flair - not necessarily fancy, just plain tasty. The made-from-scratch desserts alone are worth the price of admission. The desserts are not always the same, but there is always something sinfully delicious to send you off with a bit of sweet wonder lingering on your lips. If you happen to see the warm bread pudding on a Sunday when you are there, indulge. It's an unusual treat unlikely to be found elsewhere.


Not every dish on the buffet is a home run every single time. On occasion, the chicken has been a bit overcooked, or the brisket a little too dry, or they serve regular, run-of-the-mill bacon instead of the sumptuous, thick-sliced, slab bacon they sometimes have. But, honestly, a minor misstep here and there doesn't even make me blink, because overall, Woody's is a place to look forward to…again and again and again.
Woody's Boathouse Entrance

         The lakefront view is glorious, and the interior décor, with its vintage boats gives you that peaceful "I'm on vacation" feeling. The salad bar rests in a restored 1955 Sydney Loa sailboat, while several of the booths are created from the hulls of antique wooden Chris Craft boats. If eating outside is your pleasure, there's a dining patio, and if you consider an alcoholic beverage to be the perfect accompaniment to Sunday brunch, the resident bar answers the call.

A View of Lake Arrowhead from One of Woody's Many Window Booths

Woody's Chris Craft Boat Booths

          Woody's Sunday Brunch fare includes the typical dishes, like made-to-order omelets and waffles or pancakes, their own Eggs Benedict or freshly made corned beef hash, bacon, sausage, biscuits and gravy, etc. But the real adventure come from the freshly created, unique salads and hot foods like the brisket, ribs, and homemade mashed potatoes. There are always freshly cultivated soup choices, bagels, relish trays, and more to choose from. It's easy to get full before scooping up that handmade slice of pie, cheesecake, or other sinfully delightful goodie, for the finishing touch.  


On certain holidays, the menu expands, as does the price, but you will likely find shrimp cocktails and other special recipes added to the fare. The price does not rise just because it's a holiday. It rises because additional interesting food is added.
Woody's Sydney Loa Sailboat Salad Bar - With It's Dessert-Topped Bow

          Once brunch is over, the "vacation" part of the experience continues. Woody's is located in Arrowhead Village, a quaint collection of shops of varied persuasions. If shopping is not your thing, purchase a bag of seed to feed the many ducks dotting the water below the walkway. Or, get up close and personal with the waves by buying a ticket for the Arrowhead Queen paddle boat.  

          Tour tickets can be purchased at Leroy's store near the Arrowhead Queen dock, and the approximately 45-minute trip gets you a guided tour of the lake, including views of the many famous homes that surround it. 

          Arrowhead Lake is private, so you cannot access the water unless you either take the Arrowhead Queen tour, or you opt for water skiing or wakeboarding lessons at the McKenzie Water Ski School, located next to Woody's, (a Lake Arrowhead staple since 1946).


There is often entertainment in Arrowhead Village, where you can pull up a seat and enjoy the music or the show, and dogs on leashes are allowed throughout. Holiday seasons are especially festive times in the village, and holiday shopping gets a boost from the unique boutiques and the name-brand outlet stores in residence. 
Boarding The Arrowhead Queen

Learn to Ski or Wakeboard at Lake Arrowhead

          Begin with the leisurely and beautiful drive up the mountain to reach Arrowhead Village, enjoy Woody's brunch, then finish off the day with a ride on the Arrowhead Queen and a stroll about the village, and you've got all the components of a mini vacation…each and every Sunday of the world, if you wish it to be so.

A Car Window View Driving the Mountain Road to Woody's

Arriving at Arrowhead Village - Greeted by a Giant Bear

          Woody's is not just about the brunch that happens from 9 am to 3 pm every Sunday. It is a full service, every-day restaurant with an extensive menu, and the Sydney Loa sailboat salad bar is always an option with menu service. To check out the menu, hours, directions, catering, and Woody's history, visit the 
Woody's Boathouse website
.

Sunday Brunch options in the Inland Empire vary — some great, some not — but few of them can provide what Woody's can, an appealing waterfront brunch wrapped in a vacation atmosphere, with lots to do before or after partaking in that satisfying meal.  
A Sampling of Views from the Arrowhead Queen Guided Paddle Boat Tour - Where Homes of the Rich and Famous Abound

Woody's Boathouse as Seen from the Arrowhead Queen on Lake Arrowhead

           Sunday Brunch is always a treat.  And from the first revolution of the car wheel on the scenic mountain road, to returning home satisfied and pleasantly weary from a full day's adventure, an excursion to Woody's Boathouse is worth the effort, and then some.  

NOTE:  After a quarter century of service, Woody's Boathouse closed its doors in 2018.

Woody's Boathouse

Lake Arrowhead Village

28200 Highway 189

Lake Arrowhead, CA 92352

(909) 337-BOAT (909-337-2628)

The copyright of the article Woody's Boathouse Inland Empire Sunday Brunch: Lake Arrowhead, CA Restaurant Does Brunch Proud

 is owned by its author, Tricia Spencer. 

Permission to republish any part of the article in print or online must be granted by the author in writing.