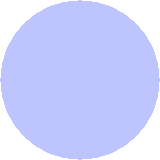 Life and Living

                                       with Tricia Spencer

Inland Empire Sunday Brunch Options Just Got Better

Rancho Cucamonga Claim Jumper Offers New Buffet Brunch

Rancho Cucamonga Claim Jumper Offers Sunday Buffet Brunch

A selection of breakfast items on Claim Jumper's Sunday brunch buffet.

          When Claim Jumper restaurants chose to reinvent themselves a few years back, the restaurants' stark transformation included the elimination of its very popular salad bar, a feature that had wowed guests since the restaurant chain's inception in 1977. Also axed was much of the California Gold Rush décor that infused the restaurants with their unique atmosphere. For many Claim Jumper fans, the changes were unwelcome. But one southern California Claim Jumper defied the call to change and never abandoned its salad bar or its rustic ambiance. That Claim Jumper is in Rancho Cucamonga, CA.

        Claim Jumper stakes a new claim in the Inland Empire - a new Sunday Brunch buffet.

A selection of lunch items on Claim Jumper's Sunday brunch buffet

           When Claim Jumper recently decided to add a Sunday buffet brunch, Rancho Cucamonga was ready. Meanwhile, certain other Claim Jumpers returned to their roots and reinstalled their salad bars. They, too, are now offering the new brunch buffet. 

           Not every Claim Jumper participates in the Sunday buffet option. Before arriving and expecting to find a buffet in full swing, a call to the Claim Jumper in any given area is advised. 

Views of some of the serving areas at the Rancho Cucamonga Claim Jumper Sunday brunch buffet

              The new brunch at Rancho Cucamonga is a treat. On Sunday morning, the salad bar is loaded with an abundance of fresh offerings as usual, but joining it are multiple tables of breakfast and lunch selections. Claim Jumper menus have always boasted many delicious choices, but transforming those tasty dishes into fare that can survive the special challenges of buffet service is not easy. Yet you wouldn't know it from Claim Jumper's smooth transition to a buffet offering. The proof is in the eggs Benedict.


Eggs Benedict appear on any number of brunch buffets, but they often suffer from the inherent necessity of sitting in chafing dishes. Yolks harden, Hollandaise sauce separates, and the English muffin bases either become as hard as a rock or as soft as mush. None of that happens at the Rancho Cucamonga Claim Jumper. The yolks remain soft and luscious, the Hollandaise sauce is some otherworldly combination of lightness and richness, and the extra time and energy expended to perfectly toast the muffins pays off. The result is an extraordinarily satisfying serving that is as good as any cooked-to-order eggs Benedict plate from any fine dining establishment.  

The all-you-can-eat buffet features everything from stuffed French toast and omelets to BBQ ribs and mashed potatoes. And although not every buffet item is listed on the site, a representative buffet entrée and side dishes menu is available on the main Claim Jumper web site.
Desserts at Claim Jumper's Sunday brunch buffet

          From the hors d'oeuvres table to the dessert table, there's a whole lot of delicious going on. Mini versions of Claim Jumper's signature desserts, including red velvet, chocolate, and carrot cakes, brownies, cream puffs, and cookies, are perfectly sized to allow guests to eat as little or as much as they like.  

          Full sized desserts may look impressive on a buffet, but they can foster a great deal of waste. Claim Jumper's decision to keep dessert portions small, yet just as tantalizing as their bigger cousins, is admirable.

             Current pricing for the Sunday brunch buffet in Rancho Cucamonga is $17.99 without a beverage, and $20.99 with one. Holiday Sunday brunch prices are a bit more, reflecting the addition of special-occasion dishes offered with the regular brunch menu. Brunch runs from 10:00 am (9:00 am on holidays) to 2:00 pm, and although walk-ins are welcome, reservations are available for large parties, or for small parties who simply like to plan in advance.


Jose Covarrubias, the Rancho Cucamonga Claim Jumper general manager, is personable and hands-on, and his leadership is reflected in the food and in the service. Not all franchise restaurants are the same. Each facility can only be as effective as the quality of its staff, and a restaurant run from a core of caring enhances the dining experience. Fortunately for Inland Empire Sunday brunch aficionados, the Rancho Cucamonga Claim Jumper appears to be perfectly staffed. For a place where dressing up isn't required, it's quite pleasant to find food and service of this quality.

Yes. The Inland Empire's Sunday brunch choices just got a whole lot better.
Claim Jumper Info:

Address: 12499 Foothill Blvd., Rancho Cucamonga, CA 91739

Telephone: (909) 899-8022

Regular hours: 11:00 am - 9:30 pm (10:30 pm on Friday and Saturday)

Sunday brunch hours: 10:00 am - 2:00 pm

Claim Jumper Restaurants main web site: claimjumper.com

The copyright of the article Inland Empire Sunday Brunch Options Just Got Better, Rancho Cucamonga Claim Jumper Offers New Buffet Brunch, is owned by its author, Tricia Spencer. 

Permission to republish any part of the article in print or online must be granted by the author in writing.