Michael Jackson and Me
by Tricia Spencer on 02/18/12
As the world mourned the loss of Michael Jackson just a few years ago, I couldn't help but reflect upon the brief moments in time when my world and Michael's crossed paths. His music was always a part of my life, but I had the extreme good fortune of experiencing three special and personal "Michael" moments. Oh, these weren't sit-down conversations, hugs, or even handshakes. They were just three fleeting instances of sharing a common circumstance. But they were awesome to me.
The first time I saw Michael in person was on December 8, 1984. It was the final show of Michael's VICTORY tour at Dodger Stadium, and it was my birthday. I had the flu. I felt beyond miserable. I didn't even know if I could push myself to go, but I didn't want to miss the opportunity to see Michael perform live. We had great center seats just a few rows from the stage. He was so close. My friend made cardboard sign that said "Hi Michael! It's my birthday!" She hung it around my neck. It cracked my husband up, but I was too sick to even care how dorky I surely looked. Michael saw it and blew me a kiss. At least I'm told he did. I was so sick that I had my face buried in tissues most of the time. And yet, even as my legs wobbled beneath me, I wouldn't have wanted to spend my birthday any other way. There was an electricity at a Michael Jackson concert that couldn't be recreated by any other means. It's exhilarating, and I'm quite certain it knocked the flu right out of me. The next day, I inexplicably felt so much better!
The next encounter came a year or so later. My husband and I owned and operated a limousine service, and we often donated rides to the Make a Wish foundation. On one such occasion, our mission was to transport a terminally ill little boy whose greatest wish was to meet Michael. I didn't go along, but my husband drove the limo for this event. We sent our grandest limousine and took the little boy and his family to a sound stage where Michael was filming a video. He must have been the kindest, most generous soul with the child, for my husband said the little boy couldn't stop chattering on the long ride home. And he was so proud of the tons of gifts Michael had given him. My husband didn't go inside, for he didn't want to intrude. But he was invited. Michael's people were very kind. The boy's parents told my husband that Michael was a true gentleman and never once tried to hurry things along. He gave the boy his undivided attention, even when it meant delaying the video shoot.
The final time Michael drifted in and out of my life was about five years later. I was in Atlantic City setting up a trade show booth for my bridal accessories business. I heard a commotion and looked up to see Michael and Donald Trump standing there. They were on a balcony just above me. Michael seemed to just be checking things out. I waved, and he immediately waved right back. Then I laughed and shouted up to him, "Michael, I was at your final VICTORY tour show, but I was so sick that night. Would you do the performance over for me?" He smiled and said, "I would! I would!" He was so genuine. The man always had time to share a word with his fans.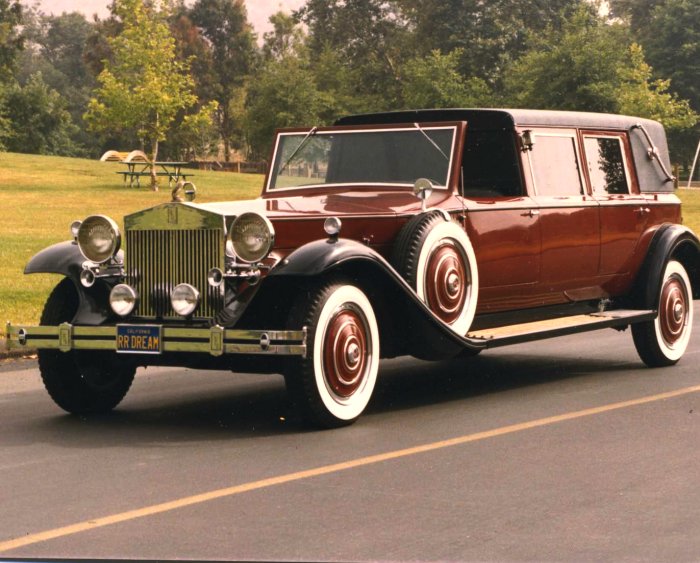 The limo my husband drove for the little boy's Michael Jackson Make A Wish Day

I think Michael's heart was truly as big as the great outdoors. He wasn't perfect, but who can lay claim to perfection? No matter what personal opinion of him one may have, his extraordinary talent and influence in the musical world cannot be denied. His legacy will live on forever, just as he will forever live in the hearts of so many, including mine.